Portable Paper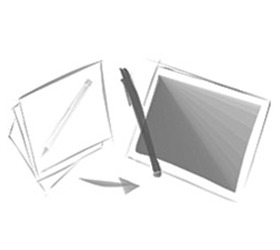 Unleash your inner artist and turn your device into a convenient canvas. A step-up from the original, Sketch Mate Advanced is a feature-packed app.

Draw & Paint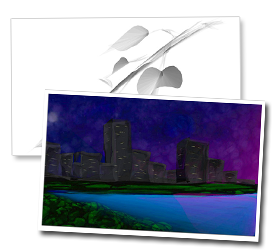 This easy-to-use sketch, draw & paint app has a full range of tools, colors and options so you can create art, jot down notes, sketch out ideas and more

Pull & Save Colors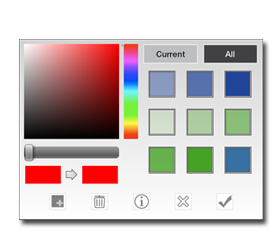 Save swatches (complete with alpha), view groups by Current or All, and long-press to delete an individual swatch. Tap the trash can to delete entire groups.

Brushes & Effects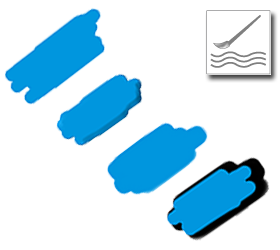 Premium Feature
Add some style to your brush by applying Brush Effects. Choose from Blur, Emboss, Fill and Drop Shadow.

Layers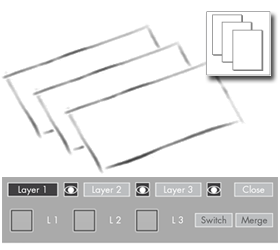 Premium Feature
Utilize three layers to create your masterpiece. Switch layers, toggle visibility, and even merge them together.

Quick Canvas

Use the Quick Canvas feature to open a canvas directly to save time. Just long-press Quick Canvas in the menu to set background color and orientation.
Eyedropper

Pull colors from the canvas with the eyedropper tool. Great for creating color palettes from images and saving favorite colors for use later.
Undo & Re-do

Make a mistake? Tap un-do to go back a state or ten. You can set the amount of states under the options menu.
Export & Share

Create a drawing or note and share it quickly and easily right from the drawing screen. Send it through your devices available options.
Combine Brush Styles

Premium Feature
The Blur and Emboss brush styles can be combined with the Fill effect to create more effects for your brush.
Layers

Premium Feature
Toggle visibility, switch and merge layers. Select two layers then hit the button to switch or merge.