Color Management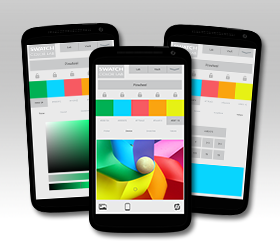 Pick, edit and save 5-color swatch groups on your Android device using four different input methods with Swatch Color Lab.

Pick Colors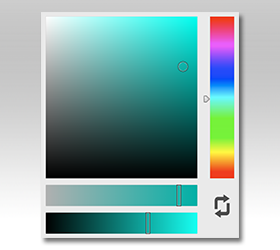 Adjust the Hue, Saturation and Brightness of the selected color, or randomize one or all unlocked swatches.

Grab from Images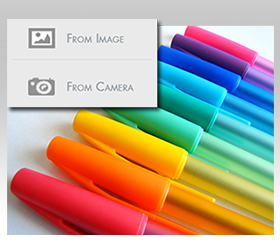 Snap a picture or import from your gallery. Easily select colors randomly or tap the image to directly extract colors.

Use Swatches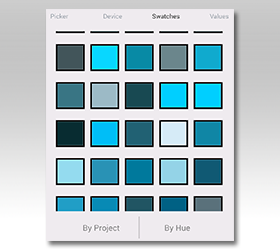 Pick from color swatches from previously saved groups, with the ability to sort them by project or hue.

Edit Values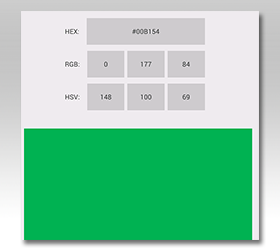 Use the value editor to adjust and change the HEX, RGB and HSV values directly for more control.

Save Your Group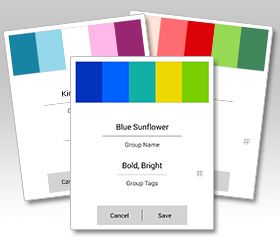 Save your groups to the Vault for viewing, sharing and exporting. Name and add tags for easy searching.

Build a Library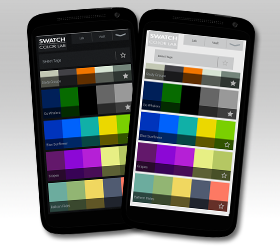 Save your groups to the Vault where you can view, sort by name & tags, open for editing in the Lab, and export them.

Export & Share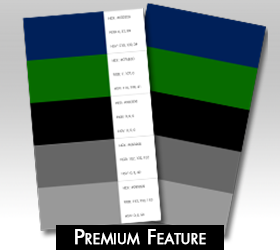 Export and share your groups as a full color card (great for wallpapers), value card, and as an .ase file.

Create .ase Files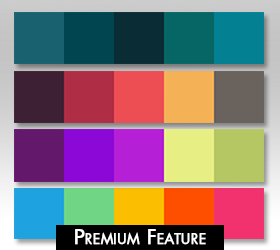 Export your 5-color group as an Adobe™ .ase file for use in such programs as Photoshop® and Illustrator®.

Neutral Interface
Swatch Color Lab was designed with a neutral interface to allow you to focus on your color palette without outside color influence.

Just the Begining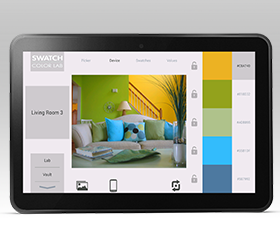 With more features planned for future updates, Swatch Color Lab will be ever evolving. Look for improved photo controls, color targeting and much more!

Lock Swatches

Easily lock and unlock swatches to protect them from change. Tap the lock to change that single swatch, or long-press to change all swatches.
Change Themes

Customize your interface to suite your needs. Tap the Swatch Color Lab icon to toggle between light and dark user interfaces.
Randomize Colors

Tap the random icon to randomly pull colors from the color pallete or from an image. Long-press the icon to set single or group randomization.
Set Colors

Choose colors from the current 5-color swatch group by long-pressing a swatch. You can then quickly adjust values to tweak your colors.
View Values

Change the display value beneath the swatch colors within the settings menu. Pick from RGB, HSV & HEX values.
Full-screen Color

To view a full-screen color card, just swipe across the 5-color swatch group. You can also tap the block of color on the Value editor screen to see the color full-screen.